Checklist for Starting a Small Business
Are you thinking of starting a business but don't know where and how to start?
Learn the step-by-step process to starting your own small or home-based business. We prepared a checklist of basic questions that will help you conceptualize, formulate and understand your new business – and take you through every single step that you need to do. Don't leave your start up business to chance.175 pages in PDF format.
Download these FREE eBooks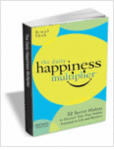 The Daily Happiness Multiplier teaches you the easy daily systems you need to multiply your daily successes and achieve a higher level of personal and professional growth. When you download this book, you'll learn "thinking systems" to help you deal with your doubting and destructive side and how to defeat the enemies of self that everyone harbors.
This deal is only available until 2/18.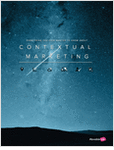 Like the majority of people, you're used to ignoring banner ads, video ads, and sponsored search results with such precision that they're practically invisible – and if you do it, you can bet your customers are doing it as well. But, it doesn't have to be this way. If you want to engage customers, you have to become relevant to them. Stop marketing solely based on the brand message or product; take the individual's context into perspective. Enter contextual marketing.
Contextual marketing is all about creating content that's both useful and engaging for customers in the moment. Download this eBook to learn all about contextual marketing, brands that do it right, and how your marketing can benefit from it as well.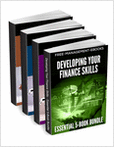 Use the contents of this kit to help you understand financial reports and make more informed, intelligent decisions. It covers the following:
Assessing Financial Performance – Use key accounting ratios to help you make informed management decisions about the financial status of other organizations.
Understanding Income Statements – This free eBook you will give you a thorough understanding of the income statement, a powerful decision-making tool that every manager should be familiar with.
Reading a Balance Sheet – This free eBook will give you a thorough understanding of the balance sheet.
Accounting Principles – This free eBook explains all of the basic accounting concepts and terminology you will need to understand the three primary financial statements that appear in every organization's reports.
Cash Flow Analysis – This free eBook will help you to understand how cash flows are generated and what factors affect them.
Subscribe to these FREE Magazines (Print and Digital):
Target Marketing
Find the latest strategies and tips on email, social, mobile, direct mail, e-commerce, search, creative, database marketing, B2B and more! Sign up today … just one good idea from every issue could make a BIG difference in your bottom line!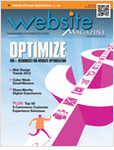 Website Magazine
Presents expert information on Internet success, providing a 360-degree view of all the Web essentials: search marketing, e-commerce, design and development, and trends in social media, local, and mobile.

Featured Ebooks from Amazon Kindle Marketplace:
Featured Tool for Entrepreneurs:
Save time. Let Business Plan Pro lead you through every step of creating your business plan. The plan may be about the final document for your banker or investor, but for you it is about the process of gathering your ideas and developing and growing your business. Business Plan Pro creates a great looking document for your banker, while helping you to better understand and grow your business.
Business Plan Pro includes:
Help at Every Step with instructions and examples to build your plan quickly and easily.
500+ Sample Plans give you a jump-start with a diverse collection of start-up and on-going business plans.
EasyPlan Wizard® guides you through every step from start to finish.
Most Preferred Format to give banks, lenders, and VCs what they are looking for.
Most Complete with everything you need to define your business, compare industry ratios, set schedules, create personnel and mini-marketing plans, and find funding.